Dr. Mark Rittenberg
Founder / Chief Creative Officer
For over twenty years, Dr. Mark Rittenberg has helped organizations create communities of excellence among their people and empowered individuals to become true leaders with the ability to actualize a vision -- all through the power of communication. Dr. Rittenberg believes that important personal, social, and business problems can be effectively addressed using the Active Communicating methodology he developed -- which draws upon the actor's discipline of engaging, creative and effective communication.
Dr. Rittenberg's experience extends around the globe, across cultures and across industries. In Israel in the 1970's and 1980's, he was able to use theatrical activities to build cultural bridges and develop mutual respect among the Israeli and Palestinian students in his workshops. In South Africa, he served as Professor of Education specializing in teacher training workshops in arts based education as an interventionist working with at-risk youths in disadvantaged situations. Based upon this work, Dr. Rittenberg was awarded the J. William Fulbright Senior Scholar Award and traveled to post-apartheid South Africa in an attempt to rebuild the self esteem and confidence that had been shattered in Black communities during years of segregation. In 1999, he was asked to return to Israel and apply his cultural conflict resolution experience in Middle East peace initiatives with the Young Leaders Network. Dr. Rittenberg served as both a mediator and communication specialist for the UNESCO Middle East Peace Process forum. He worked with leaders from Jordan, Israel, the Palestinian Authority, and Egypt on peaceful solutions to the Middle East conflict. Rittenberg led a special interest group symposium on arts- based programs for disadvantaged youth for use in community centers in the four countries.
Dr. Rittenberg is on the business and leadership communications faculty at the UC Berkeley Haas School of Business where he was awarded the The Earl F. Cheit Award For Excellence In Teaching . Additionally he currently teaches expressive communication and presentation in Executive Education Programs at the Kellogg School of Management at Northwestern University, the Haas School of Business at the University of California at Berkeley, the University of San Francisco, the Weatherhead School of Management at Case Western Reserve University, and the Olin School of Business at Washington University in St. Louis. Dr. Rittenberg holds a Doctorate in International and Multicultural Education from the University of San Francisco. He also holds a Masters of Arts Degree in Interdisciplinary Studies in Education from San Francisco State and a Bachelor of Arts degree from University of California at Berkeley where he double majored in Education and Social Welfare.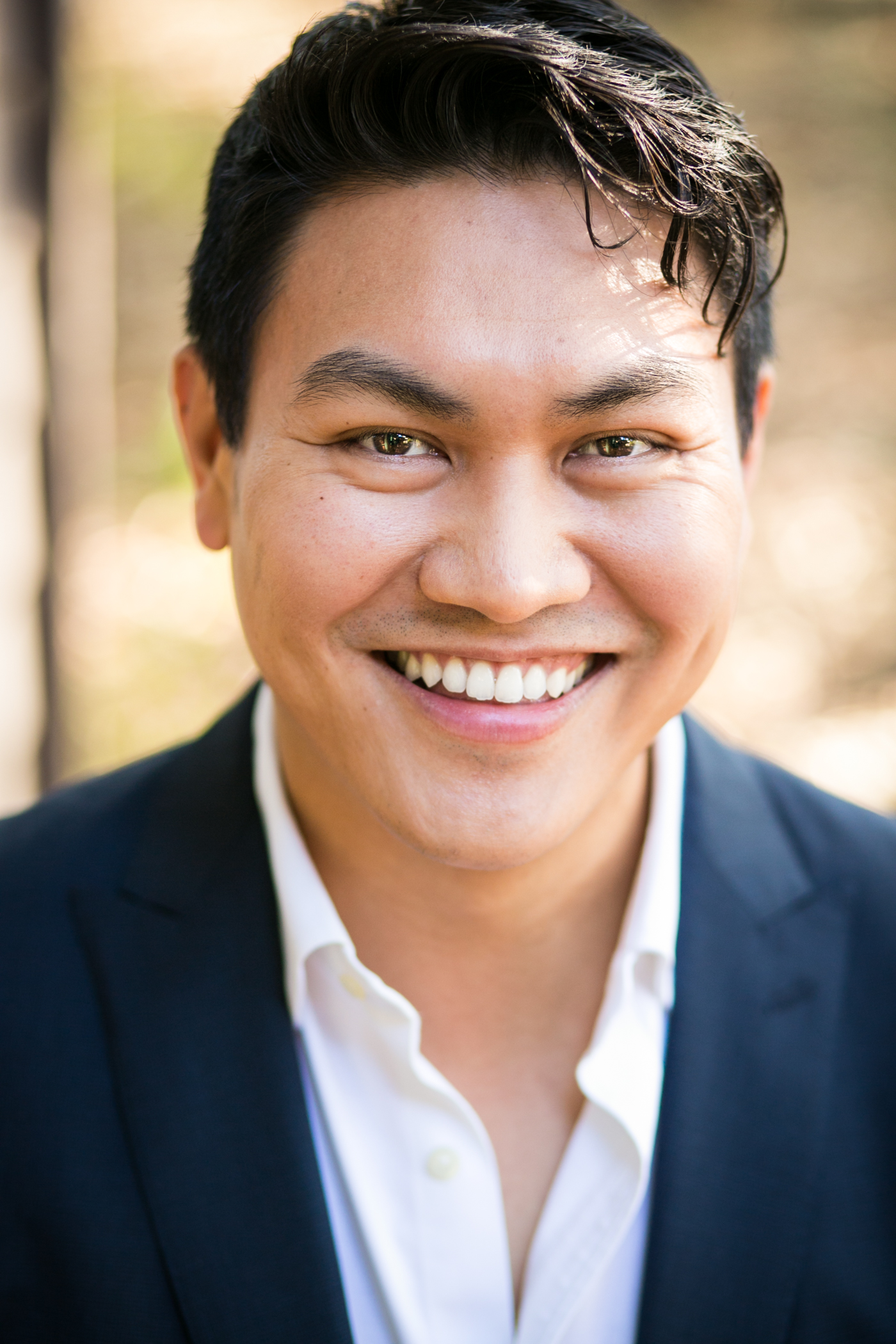 Doy Charnsupharindr, MBA
CEO
Faculty & Executive Coach
Doy is an executive coach and an instructor of MBA-level courses on developing leadership, communication, and coaching skills. He has taught at UC Berkeley's Haas School of Business, UC Davis' Graduate School of Management, and Berkeley Executive Education. He is also guest lecturer at the Berlin School of Creative Leadership (Germany), Nanyang Business School (Singapore) and the Thailand Management Association (Thailand). As an instructor and consultant, Doy draws upon his prior professional experiences in management, customer service, business strategy, operations, and product management for the financial services and high technology industry.
Today, he is the CEO of the Berkeley Executive Coaching Institute. He continues to coach and lead workshops for some of the largest corporations, as well as non-profit and governmental organizations worldwide. The clients he has worked with include Adobe, Caterpillar, Cisco, Facebook, Genentech, McKinsey, Moody's, Novartis, Pixar, and Salesforce.
Doy has an MBA from UC Berkeley's Haas Business School (2011) and a BA in Economics from Stanford University (2000). He's a former musical director of Stanford's Mixed Company a cappella and a winner of the Contemporary A Cappella Recording Award (CARA). His love for the performing arts extended to other stages as an actor—from Shakespeare to Broadway musicals—and a dancer with Bay Area's dance companies. Today, Doy utilizes his extensive experiences in the performing arts to enable others to develop their communication skills and leadership presence. Doy's goal as a coach and instructor is to be the catalyst for others to become authentic leaders, change agents, and inspirational communicators.
Susan Houlihan, MBA
COO
Faculty & Executive Coach
Susan Houlihan is a communications consultant, executive coach, and electrical engineer who leverages her 15+ years working in engineering and operations in the high-tech sector in Silicon Valley to bring a perspective firmly rooted in business applications to her consulting and coaching work.
Susan teaches at business schools including: Lecturer for leadership, coaching and communications in the UC Berkeley Haas School of Business EWMBA/EMBA programs, Instructor at the UC Berkeley School of Data Science, UC Berkeley Coleman Fung Institute for Engineering Leadership, UC Berkeley Center for Executive Education and serves on the Faculty of the Berkeley Executive Coaching Institute.
She has been a Guest Lecturer at the School of Creative Leadership in Berlin, and Guest Faculty at the UCLA Anderson School of Management. She also heads up the Berkeley Executive Coaching Institute strategic operations.
Susan holds a Bachelor's Degree in Electrical Engineering from University College of Cork in Ireland, an MBA from the Haas School of Business at UC Berkeley, and is a certified Executive Coach from the Berkeley Executive Coaching Institute.
In addition to one-on-one executive coaching, Susan facilitates leadership, communications and coaching workshops as well as communications coaching of presentation skills, working with clients on the material (e.g. Powerpoint) and the delivery (content, verbal and non-verbal).
A native of Ireland now based in the US, Susan is an experienced cross-cultural communicator, who has worked extensively with individuals and Fortune 500 companies in the Americas, Europe, and Asia. Clients include Salesforce.com, Adobe, Facebook, Biorad, UCSF Benioff Children's Hospital of Oakland, Cisco Systems, Qualcomm, Peterson CAT, Financial Women of San Francisco, IEEE, UCSF, UC Hastings, Genentech, Novartis, Cypress Semiconductor, McKinsey (Dubai), Fattals (Lebanon), Odgers Bernstein (Russia), Siam Cement (Thailand), and The Berlin School (Germany).
Susan is excited to work with people to uncover their passions, explore their values, move past their obstacles, and build a fulfilling personal and professional life.
Jenny Herbert Creek, MBA
CFO / CTO
Jenny Herbert Creek holds an MBA with honors from the Haas School of Business at UC Berkeley and is an honors graduate of Stanford University, where she earned the Dean's Award for Academic Accomplishment.
For more than 10 years, Jenny has taught leadership communication, technical communication, and financial modeling at institutions that include the Haas School of Business, Berkeley Center for Executive Education, Stanford University, UCLA Anderson School of Business, the Olin School of Business and numerous corporations and start-ups.
Her academic research has been published in the Journal of Applied Developmental Psychology and has been presented at the American Education Research Association and the National Science Teachers Association. Jenny was a nationally competitive debater in college and cares deeply about helping students develop confidence, critical thinking, argumentation and technical presentation skills.
Ingrid Gavshon, MBA
Senior VP of Strategic Partnerships
Faculty & Executive Coach
Ingrid Gavshon serves as a lecturer at UC Berkeley Haas School of Business in Leadership Communications, Seminars in International Business (SIB) South Africa, and Creativity and Leadership, and at the UC Berkeley Executive Education organizations courses High Impact Leadership and Advance Executive Presence. She is a partner at The Berkeley Leadership Institute in charge of International Projects and serves as executive coach and senior training consultant.
Gavshon facilitates programs at a number of international companies, in the USA, South Africa, Europe, Asia and the Middle East. These include, Adobe Systems, Salesforce.com, Cisco Systems, Bio-Rad Laboratories, UCSF Benioff Children's Hospitals, the Peterson /CAT Corporation, and internationally at Mubadala UAE, Dusit Thani and the Eastwater Group Thailand. Her goal is to bring humanity to the workplace.
Gavshon is the CEO of Angel Films and is an award-winning social issue documentary filmmaker and photographer who founded Angel Films in 1994. She has made several documentary films about HIV/Aids, Orphans, the Death Penalty, Health Care, Gender Issues, and about President Nelson Mandela. She draws on her filmmaking skills integrated with the executive coaching process that helps leaders discover their authentic selves and helps them actualize their vision, dreams and aspirations.
Jennifer Caleshu, MBA
VP of Marketing & Operations
Faculty & Executive Coach
Jennifer Caleshu is a lecturer, facilitator and certified executive coach for programs in leadership, communications, design thinking and innovation who believes every human deserves the opportunity to bring their most authentic and powerful self to work every day.
She is a member of the professional faculty at the University of California's Haas School of Business where she teaches in MBA and undergraduate programs as a Lecturer for courses including: Fundamentals of Design Thinking, Building Trust-Based Relationships, Leadership Communications, Active Communicating and Leader as Coach. She has also facilitated both leadership and innovation programs through UC Berkeley Executive Education, including High-Impact Leadership, Berkeley Physician Leaders, KAUST Saudi Leadership Program, Public Investment Fund Training Academy, and Leading Innovative Change.
She is a faculty member and executive coach for the Berkeley Executive Coaching Institute (BECI), where she facilitates leadership, communications and coaching programs with diverse clients in the US, Thailand and in Singapore. As an executive and communications coach, her clients have included a wide variety of leaders seeking to empower themselves and their teams, as well as create and delivering powerful presentations. She also serves as the Vice President of Marketing & Operations for BECI.
Additionally, Jennifer has developed and led design thinking workshops for clients including Pacific Gas & Electric, GitHub, UC Berkeley's Haas School of Business, and Rotary International, and frequently works in collaboration with Designing Insights LLC.
Jennifer's coaching work is informed by more than 15 years of leadership in the cultural sector with functional expertise in strategy, marketing and communications, including most recently as Director of Earned Revenue for a museum.
Jennifer earned an MBA with honors from the UC Berkeley Haas School of Business, where she received the "Outstanding Graduate Student Instructor" award. She also holds a BA in Human Biology from Stanford University with a focus on Issues of Adolescence. She is a certified Executive Coach from the Berkeley Executive Coaching Institute.
Mehmet Sevinç, MBA
Director of Business Development
Facilitator & Executive Coach
Mehmet Sevinç is the Director of Business Development at Berkeley Executive Coaching Institute, where he oversees establishing and enhancing new and existing partnerships both locally and globally. He is also a communications consultant, lecturer and an executive coach with a consulting background in business intelligence.
Mehmet's business intelligence consulting background enabled him to work in various different industries such as energy, financial services, non-profit, higher education, biotech, pharmaceutical, technology, Internet Security and social networking. He is a certified Oracle Hyperion Developer. He managed local and offshore teams and worked in three different continents: Asia, Europe and North America.
After participating in a two-day workshop with Dr. Mark Rittenberg and his team in August 2013, which included sharing leadership stories, dreams and aspirations with his colleagues, Mehmet became a big fan of Mark's teaching methods and decided to quit his business intelligence career and moved into leadership development training with Berkeley Executive Coaching Institute. He has been working a lecturer at University of California, Berkeley with Dr. Rittenberg. He has also taught at University of California, Davis and Nanyang Technological University in Singapore.
Mehmet holds an MBA from San Francisco State University and a BA in Business Administration from Marmara University in Istanbul, Turkey. He is a certified executive coach from the Berkeley Executive Coaching Institute. Mehmet won two national sailing championships in his homeland Turkey. He was the captain of the Turkish National Sailing Team between 2001 and 2004. In 2016, he completed Escape from Alcatraz Triathlon in San Francisco. In 2017, he finished Santa Rosa Half Ironman Triathlon and became an Ironman.
Amelia Kusar, MBA
Associate Director of Marketing & Operations
Amelia Rose Kusar graduated with her MBA from the UC Berkeley Haas School of Business in 2018, where she served as Commencement Speaker and Student Association Co-President, and now serves as an Assistant Lecturer. Prior to joining Berkeley ECI, she worked in the performing arts for over 12 years, with such organizations as Lincoln Center for the Performing Arts, 92nd Street Y, and Seattle Symphony, and with artists such as Pinchas Zukerman, Emerson String Quartet, András Schiff, Anne-Sophie Mutter, and many others. Amelia spent seven years at the San Francisco Symphony, most recently as Associate Director of Marketing. She has extensive experience in public relations, marketing, audience development, operations, and culture management.
Amelia grew up in Skokie, Illinois, and received her Bachelor of Music Degree from New York University, where she studied Clarinet and Bass Clarinet. Some of her passions include animals, working with people with disabilities, exploring museums, and constantly challenging herself to learn something new. She is honored to be part of the Berkeley ECI team and contribute to the life-changing work that they do with leaders of all ages and backgrounds.