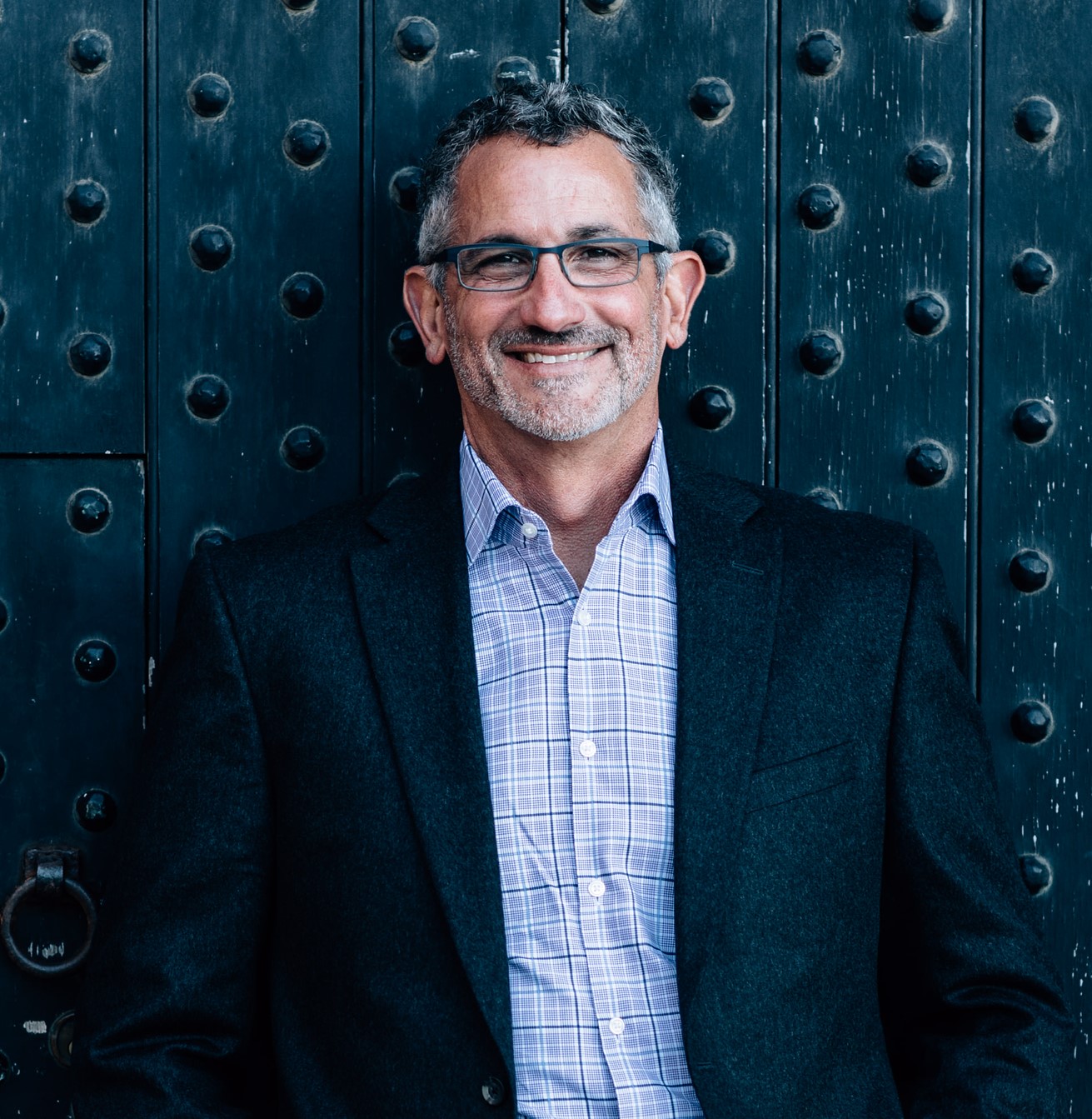 Chris Bolling
Executive Coach
Chris is an insightful, collaborative executive coach and consultant who makes strategy happen. He brings over 20 years of business experience to help you get the most from your individual and organizational performance.
Chris has skillfully played a broad range of leadership roles including domestic and international business development, marketing, operations, sales force management, store development, as well as real estate and project management. Chris is known for his exceptional strategic planning skills, dedicated and passionate leadership style, and his ability to translate vision into well-executed strategies that produce results.
With a focus on increased self-awareness, authentic communication, and clarity of purpose, Chris knows how to transform the leadership conversation and build stronger, more capable leaders.
Certified by the Berkeley Executive Coaching Institute, nothing energizes Chris more than working in partnership toward new possibilities; challenging you to be your best.
When he's not working with you on your journey to learn and grow, Chris is outdoors. On the water, or in the mountains, he enjoys everything that nature has to bring. He loves the challenge of a long-distance outrigger race, the grind of a 3-hour mountain bike ride, or the solitude of time on the river with his fly rod.
Don Borges
Executive Coach
Don Borges is an alumnus of the first Berkeley Executive Coaching Institute in 2009 and has joined the faculty for several programs and courses since that time. He comes to us with a vast background and experience from varied sectors of the business world, along with his passions for the healing arts, singing, and community outreach. Combining these with his knowledge and grasp of this work, Don brings a unique and powerful presence to the coaching endeavor.
Bill Collins
Facilitator & Executive Coach
Bill believe that empathy can empower people and businesses to realize their full potential. Since being certified as an executive coach through Berkeley Executive Coaching Institute in 2017, he has coached leaders at Facebook, Twitter, and more. In addition to executive coaching, Bill helps entrepreneurs with storytelling—to better tell the story of their company and the change they wish to make in the world. He also consults with Berkeley Innovation Group, helping organizations to explore and unlock innovative ideas from any employee at any level. Bill previously spent 11 years in product, analytics, and marketing roles in the private sector.
Bill is a lifelong learner and educator, following the example set by his parents—both public school teachers. In May of 2018, he graduated with honors from UC Berkeley's Haas School of Business, where he was a graduate student instructor for hundreds of students in classes such as Leadership Communications, Creativity and Leadership, and Collaborative Innovation.
Since high school, Bill has been involved in his community as a mentor, tutor, and teacher of youth from diverse backgrounds, through organizations such as Upward Bound, Big Brothers Big Sisters, and 826 Valencia. He currently volunteers on the board of Berkeley Community Fund, creating their strategic plan and working to establish a program of career resources for underserved college scholarship recipients.
In his free time, Bill enjoys writing poetry and creative nonfiction.
Thomas Fitzpatrick
Facilitator & Executive Coach
Thomas is a leadership development educator and executive coach. Over the past nine years, he has taught at UC Berkeley's Haas School of Business, the Berkeley Executive Coaching Institute, UCLA's Anderson School of Management, the Berlin School of Creative Leadership in Germany, and Nanyang Technological University in Singapore. In addition, he has facilitated workshops and coached employees in a one-on-one setting for a number of organizations including: Salesforce.com, Adobe, Peterson CAT, Novartis, McKinsey & Co. (Dubai).
The paramount question Thomas enjoys pursuing with his students is this: How can I develop my communications skills to more powerfully connect with the people in my life? To develop these skills, Thomas identifies each student's unique strengths as well as their unique areas for growth. He then works with them to bring about that growth through experience so that key lessons are not just understood but, moving forward, students have tangible life experiences from which they can draw. Developing each student's unique abilities in this way cultivates the authentic leader within.
As an executive coach, Thomas works with clients, acting as a thought catalyst, to help them explore their aspirations and plot paths to reaching them. Often obstacles obstruct these paths and it can seem daunting to move forward. We may need to determine how we can unlock potential or how to surmount uncertainties and fears. Thomas works with clients to help them think through, identify, and overcome these obstacles. Using a non-directive approach, Thomas helps clients look at challenges with new perspective so that they can arrive at solutions that fit their unique situations. He prioritizes experience over theory and is a firm believer in the benefits of a "growth mindset".
Thomas has over 15 years experience in the technology sector. He has held positions in Operations, Business Development, Product Management, and Strategic Partnerships and he has led multicultural, globally-distributed teams. He has roots in education, having taught high school Latin and Ancient Greek for four years prior to his business career. He holds a Masters in Business Administration and a Certificate in Executive Coaching from UC Berkeley's Haas School of Business and a Bachelor of Arts in Classics and Philosophy from College of the Holy Cross.
Darcy Illg
Facilitator
Darcy Illg has 15+ years of experience heading Finance and Business Operations within global high growth services companies in roles from Operations Manager to CFO. As a Vice President at Wells Fargo, one of the world's largest banks, Darcy leads a team that presents complex financial and operational information in relevant narratives for senior managers and executives.
Darcy is also Lecturer at UC Berkeley Haas School of Business, where she teaches in the core MBA class, Leadership Communications. Darcy helps MBA students identify their authentic leadership style, connect deeply with others, and inspire others through story.
Darcy has served on several non-profit boards in various capacities from financial to operational to executive roles. She is also actively sought out as a speaker for highly technical groups looking to provide storytelling training for individuals who "talk in numbers." Recent speaking engagements include Financial Executives International, American Society of Appraisers and CFA Society of San Francisco.
Darcy earned an MBA from Berkeley-Haas, is a Certified Management Accountant, and holds a Certificate in International Financial Reporting from ACCA. She studied storytelling, voice and presentation skills at Berkeley Executive Coaching Institute and with founding members of the Centre Artistique International Roy Hart in Malérargues, France.
Darcy lives in the San Francisco Bay Area with her daughters and husband, who left the business world behind to care for their daughters full time. Darcy's favorite activity, after playing with numbers in spreadsheets, is to sit down with friends over good food to share stories and ideas.
Arina Isaacson
Facilitator & Executive Coach
For the past 25 years Arina Isaacson has brought her expertise to the field of executive coaching and inspirational leadership communication. She has consulted internationally with senior management teams across the globe. Her experience includes working with corporate, educational and government organizations. Her specializations are: executive coaching, building leadership presence, communication skills and storytelling for leadership. Arina has been a senior consultant with Corporate Scenes, Inc. and Mark Rittenberg Enterprises over 20 years.
Arina has provided executive coaching and leadership communication programs for corporations including, AT&T, Gap, Adobe, Hotwire, Cisco, Cypress Corp., Lucent Technologies, Mede Analytics, Genentech, Inc., St. Supery Vineyards & Winery, Pandora, Mozilla.org, Panasonic, Planned Parenthood, Rock Health, Women Leading Technology, Learning as Leadership, Khan Academy, North Bay Coaches Assoc., California Hospital Association, Kaiser Permanente, Nortel Networks, Atic Abu Dhabi, Avis South Africa, Quaker Chemical Corporation, Thailand Management Association, Shanghai China, SIS Conference Consulting (Shanghai) Co., Ltd, Fattal Company Beirut Lebanon, East Water, Thailand, Societe Generale Paris and San Francisco, Deloitte & Touch, Amgen Pharmaceuticals, Sandia National Laboratories, Lawrence Livermore National Laboratories and Berkeley Lawrence National Laboratory.
She is on the professional faculty at UC Berkeley/Haas School of Business and is a senior faculty member at Berkeley Executive Coaching Institute (BECI).
Arina creates interactive environments where she challenges participants to identify and transform their communication weaknesses into strengths. She has taught at Kellogg Graduate School of Management at Northwestern University, Olin School of Business at Washington University,UC Davis Graduate School of Management and HKUST/ Hong Kong Business School.
Arina is the principal of Arina inc, an executive coaching and consulting practice that specializes in developing authentic presence and creativity through communication, storytelling and speaking coaching. Through Arina inc, she coaches Hipower, a select group of women corporate leaders, from Silicon Valley, focused on accelerating leadership roles to wide-ranging significance.
She received her MA degree in Education, Linguistics and Communication from New York University. Arina is an internationally recognized, and award winning, improvisational actress; master puppeteer and storyteller; a painter, a vision board collage artist, sculptor and creativity coach. She founded and was the longtime artistic director of the San Francisco School of Improvisational Theater.
Lucy Kaplan
Facilitator & Executive Coach
Lucy Kaplan is an executive coach whose dynamic blend of humor, compassion, honesty and rigor is balanced by an astute comprehension of the pragmatics of corporate life. Her understanding of the people side of corporate culture and business has deepened over the 22 years during which she has consulted, designed and delivered workshops in leadership presence, team building, management skills and conflict resolution.She believes that self-reflection is the key to a meaningful and successful life. To this end, her coaching sessions with executives are on-going awareness lessons. Lucy coaches her clients to be intentional in their choices and courageous in trying out new behaviors to meet their immediate and long-term goals - skills that increase their effectiveness as leaders.She has coached in venues ranging from corporate boardrooms, to prison lock-ups to educational institutions throughout the US. Her client list includes Barclays Global Investors, Cisco, The Gap, MIT, Deloitte, Sandia National Laboratories, The Chicago Tribune and the California Department of Corrections.
Lucy is a longtime meditation practitioner, who has brought this practice into her coaching sessions. She holds a degree in philosophy from the University of Cape Town, South Africa. She has also had a successful career as a painter, a competitive marathon runner and is currently studying chess. She has two daughters and two cool grandsons.
Ariela Morgenstern
Facilitator & Executive Coach
With two decades of professional musical theater and opera performance in New York and on tour in the largest theaters across the country under her belt, Ariela Morgenstern now uses her skills as a performer to teach voice and leadership presence in the Bay Area. She regularly teaches storytelling and leadership communications at UC Berkeley Haas School of Business, the Goldman School of Public Policy, as well as workshops at San Francisco State University and with private companies with the Berkeley Executive Coaching Institute (BECI) in the Bay Area. A certified executive coach with BECI, she has a private coaching practice where she helps individuals and companies craft dynamic and accessible presentations.
Ariela also teaches acting for singers in her Singing Actor Studio, and has a private voice studio for actors and professionals of all levels in San Francisco who wish to cultivate their speaking and singing voice. In addition to teaching, she performs regularly and was seen this past summer in the World Premiere new musical A Walk On The Moon at A.C.T. in San Francisco.
Ariela holds a B.M. in Opera Performance and Theatre from U.C. Santa Cruz, and is passionate about using vocal technique and the tools of the actor as a bridge to the business world to enable people to be their authentically vibrant selves.
Tom Nelms
Executive Coach
Tom has over 30 years of experience in technology industries ranging from computer systems to network and data communications and most recently SaaS software, video platforms and services. For the past 15 years, he has worked closely with the major Media & Entertainment companies in Los Angeles and New York on their mobile/device content strategies and technologies.
Tom has held a variety of senior management positions including Strategic Partnerships, Product Management, Sales, Business Development and most recently Corporate Development.
For the past eight years, he has worked at Adobe Systems, Inc. in Corporate Development responsible for key Strategic Initiatives and Corporate Partnerships. While at Adobe, Tom led the company's participation in three Olympic games (London/Sochi/Rio) thru a strategic partnership with Comcast/ NBC Universal, providing an end-to-end video platform for content delivery and monetization cross-device. In addition, he led the development of a partnership strategy and framework for Adobe's Corporate Social Responsibility (CSR) team as the company continues to expand its CSR and Sustainability and Social Impact (SSI) strategy, focus and footprint. More recently, Tom has been leading an incubation team exploring and prototyping a potential new line of business.
With a deep background in both technology and relationship building, Tom is known for his ability to see the broader picture and has been instrumental in aligning both corporate and partnership strategies providing significant future growth opportunities. Tom earned his BS from Northeastern University in Boston and is also a UC Berkeley certified Executive Coach.
Having served in a broad spectrum of senior management positions and disciplines, he also brings a wealth of experience to the Executive Coaching environment. He is passionate about coaching and facilitating others to realize their goals and true potential through an established methodology and program.
While not working, Tom enjoys traveling, golfing, hiking, biking and spending time exploring nature's wonders and the amazing energy of the Southern California desert and mountains.
Maya Pandya
Executive Coach
Maya Pandya is a Development and Test manager for IBM. She is a high-energy leader with nearly 15 years of experience developing and supporting Enterprise systems. She loves to solve big problems and learn new technologies. She has served in various roles in the Tech industry including partner management, customer support, and product development.
As an Assistant Lecturer at the UC Berkeley-Haas School of Business and a certified Executive Coach, her focus is to help people find their authentic selves and improve their interpersonal communications. She has taught workshops to MBA students and corporate executives around the world. She is an active volunteer as a youth mentor, tutor, and community organizer. She is a founder of FremontSIP, a parents group committed to enhancing Fremont public school's Spanish Dual Immersion program - partnering with parents, district staff, and the school board to effect change. She received her MBA from UC Berkeley Haas School of Business and a B.S. in Computer Science and Engineering from UC Davis. Most important of all, she is mother to an awesome 9 year old girl who inspires and challenges her daily.
Alexis Rask
Executive Coach
Alexis Rask is an executive who has spent her career in tech organizations between NY and Silicon Valley - developing teams and distributing new technology solutions to corporate partners. Named "40 Under 40" in 2013 by Silicon Valley Business Journal, she has a track record of leadership in high profile executive roles.
She entered the industry working at Google just after their IPO, then ultimately followed her entrepreneurial spirit to found LinkedIn's Marketing Solutions team. There she opened their first New York office in 2006. As employee # 59, her remit was to launch the business unit, build a team and to scale it nationally. Following that success, that she's worked in GM and C-suite leadership at several other startups, most recently as COO/CRO with shopkick which was sold to SK Telecom in 2014 for $250,000,000.
During her time at each of these companies, she has been privileged experience the highs and lows of entrepreneurship. Simultaneously she has work hand in hand with C-suite and VP execs of the Fortune 100 (including AMEX, Macy's, Nestle, Unilever P&G, Diageo, Target, Unilever, and many more), empowering their leadership teams to drive technology innovation and entrepreneurship into their current culture and business models.
She is currently coaching, consulting and advising the leaders in Silicon Valley and beyond. She speaks on variety of leadership topics and serves on the board of a Bay Area non-profit. Alexis holds a Bachelor's of Science from the Stern School of Business at New York University. She's trained in executive coaching and certified by the UC Berkeley Executive Coaching Institute.
Reba Rose
Facilitator & Executive Coach
Reba Rose is a Senior Consultant with over 20 years of international experience in leadership development. She has coached senior level professionals at top-flight business schools such as Haas, Olin and Kellogg, and is a faculty member of the Executive Coaching Institute at UC Berkeley's Center for Executive Education. Reba specializes in building courage, clarity and confidence to positively impact others to move from a place of power.
In addition to her work with BECI, Reba owns and operates Stand Tall Leadership to provide consulting and training to build transformational leadership skills within organizations. As a dynamic trainer, Reba challenges leaders to strengthen their authentic presence, deepen trusted advisor skills, and build pro-active teams. She has worked with corporations such as Capital One, Société Generale, Boston Consulting Group, McKinsey and Merrill Lynch. She also works with the Boys & Girls Clubs of the Peninsula as the Director of Program Strategy to develop effective programs that support young people in bringing their dreams into reality.
Reba is known for an intuitive and passionate "hands-on" style. She utilizes inclusive processes to create learning experiences that are powerful and transformative. She trained and performed for over 12 years as a theater artist. Holding a Masters Degree in Educational Psychology, a Teaching Certificate in Social Science, a Special Education Certificate, and Black Belts in both Kajukenbo, and Chi Gung, Reba pulls from a diverse range of tools. She is most proud, however, of being the mother of two independent and creative children.
Amita Sophonthiratana
Facilitator & Executive Coach
Amita Sophonthiratana is an executive coach and communications professional specializing in branding, particularly in the apparel and consumer goods industries.
Amita graduated from the Executive Coaching Institute in 2013. Through the Executive Coaching Institute program Amita discovered that coaching is a gift and has committed herself to give that same gift to others who seek to better themselves with commitments. She recognizes the impact of coaching techniques to access untapped potential, and that there is much more to life once an individual's full potential is being unleashed.
She received her MBA from the McCombs School of Business in Austin, Texas in 1999. She received her BA with honors from the school of Communication Arts at Chulalongkorn University in Thailand where she studied Mass Communications.
Amita has extensive experience working within the Apparel and FMCG businesses prior to joining BP Castrol in 2013. She has worked with VF Corporation in New York and Atlanta for four years and in the Foods and Ice Cream brands at Unilever for eight years, of which she has led the brand building for Knorr and Wall's locally and for Cornetto's brand development regionally.
Praewta Sorasuchart
Praewta is an executive coach, facilitator and corporate trainer, and debate coach. She is a 2015 graduate of UC Berkeley's Executive Coaching Institute, and part of the Berkeley ECI Asia team.
Praewta graduated her Bachelor's Degree in British and American Studies from Thammasat University in Bangkok, Thailand, and her Master's Degree in International Relations from the London School of Economics and Political Science, London, UK, giving her a cross-cultural background. In addition, she has experience working in both the public and private sectors, and as a trainer and facilitator within Thailand and internationally. She specializes in communication; self and leadership development; and team building.
She also works as a debate coach both nationally and internationally, helping students to ask questions and explore the world, as well as discover their abilities to communicate their ideas in a clear and reasonable manner. Most importantly, she helps them to question their assumptions about the world and themselves, and discover who they are and what they truly believe in.
Praewta's passion lies in helping others to discover and develop their leadership potential and themselves, whether that is in corporations or in schools and universities. She believes strongly in power of compassionate and authentic leaders in creating positive impact and changing the world for the better.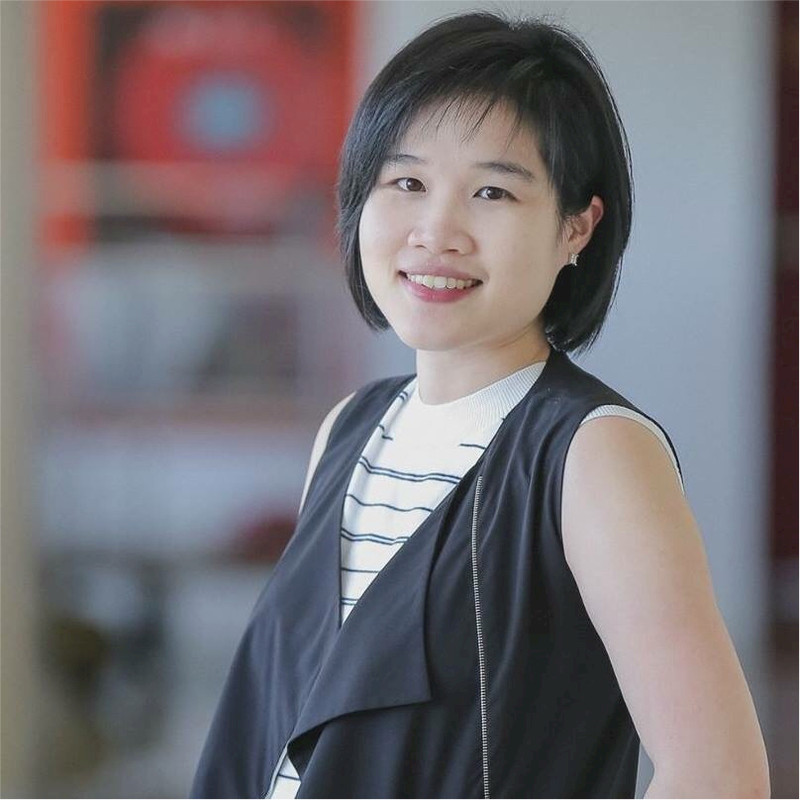 May Sripatanaskul
Facilitator & Executive Coach
Wolfgang Stehr
Executive Coach
Dr. Stehr is a pediatric surgeon at Presbyterian Healthcare Services.
He has obtained his medical degree in Germany and Paris (France). He completed his general surgery residency at UC Cincinnati and Cincinnati Children's Hospital and his pediatric surgery fellowship in Washington DC at Children's National. He previously served as pediatric surgeon at UCSF Benioff Children's Hospital Oakland for over 7 years.
He recently graduated from UC Berkeley Haas School of Business with an MBA degree.
Over the past several years Wolfgang has introduced the learnings from the business school and from the Berkeley Executive Coaching Institute to the hospital setting and has lead a number of workshops and given numerous lectures and grand rounds, focusing on leadership development, communication improvement and team development, as well as patient safety and experience.
His passion lies in the re-connection of people to the deeper meaning of the work they do, and to give a reminder that as healthcare workers, we work with people and we need to prioritize people. He is a certified Executive Coach from the Berkeley Executive Coaching Institute.
Motshabi Tyelele
Facilitator & Executive Coach
Motshabi Tyelele is a South African actress, playwright and voice coach best known for her television roles as Thando in Suburban Bliss, as Sophie in Generations and as Eve in the first season of Madam and Eve.
The winner of the 1986 Artes Awards for Best Comedy Actress, 2001 Avanti Award for Best Sitcom Actress, 2004 Naledi Award for Best Actress in a Drama and 2010 SAFTAS Award for Best Supporting Actress, Motshabi trained in Speech and Drama at the University of Cape Town, went on to study Public Relations with PRISA (Public Relations Institute of South Africa) and did voice training with the Royal National Theatre Company in London. Motshabi has worked extensively as an actor in film, television and theatre. Her television appearances include the popular children's programme Takalani Sesame, the SABC1 drama Soul City and the hard-hitting, iconic SABC1 drama series Yizo Yizo 3.
Working with the Berkeley ECI team, Motshabi has facilitated Active Communication workshops for Avis South Africa, Transnet, The Department of Education, McKinsey Group, The Kelly Group and Khalil Fattal et Fils (Lebanon). She is a certified Executive Coach from the Berkeley Executive Coaching Institute.
1
2
3
4
5
6
7
8
9
10
11
12
13
14
15
16
17