Day 1 - Friday November 1 - ECI Alumni Only
Keynote: Thriving with Cheryl Porro
As a leader and a coach, you support others through some of their most challenging times. But so much focus on others can sometimes leave you feeling burned out or depleted. Learn how to stay open, empathetic and care for yourself while giving other people what they need. Cheryl Porro, Chief Technology Officer of Thrive Global, will inspire you to help yourself as you help others.
Friday, November 1 - 9:00 a.m. - 9:45 a.m.
morning Breakout Sessions
track 1:
Deepening Your Coaching Practice
Bill Collins & Chris Zintel
How can design thinking's principles—which are all the rage today—be applied to coaching? Participants will "learn by doing," harnessing the power of "Yes, and…", ideation, affinity mapping, and prototyping to unlock the creative potential of your coachees to observe, reframe, ideate, and test and learn their way to new possibilities.
Friday, November 1 - 10:00 am – 10:50 am
Bill Nicholson & Don Borges
According to the NIMH one in five adults in the US live with a mental illness. Therefore, it is highly likely executive coaches will encounter clients with psychological problems. Together, let's explore our approaches and how to handle complex situations to stay true to our training.
Friday, November 1 - 11:00 - 11:50 am
Track 2:
Building Your Coaching Business
David Desplaces & Sam Doying
A fast-pace, highly participative session. Using the business model canvas approach, panelists and participants will build a road map for launching and operating a sound executive coaching practice. Strategic-to-tactical: What topics need to be understood? What questions need to be asked? What considerations drive the right answers for you?
Friday, November 1 - 10:00 am - 10:50 am
Casey Field
This engaging working session will give participants a roadmap to getting International Coach Federation (ICF) certified and why that's (maybe) a big deal. Learn why assessments are excellent business building tools and how to choose one or build your own.
Friday, November 1 - 11:00 am - 11:50 am
LUNCH
Enjoy a buffet lunch while you continue the conversations from the morning's sessions.
aftenroon Breakout Sessions
TRACK 1:
Deepening Your Coaching Practice
Reba Rose
By now, most of us know how to assess and support our coaching clients on how to leverage their EQ & IQ. Now, how do we work with them to strengthen their capacity for meaning, vision and value, to dream and to strive---to take on spiritual intelligence? How willing are we to push more deeply into the heart of a leader? Let's explore how we speak to and use tools to make meaning and ignite awareness towards awakening our clientele to the deep work of leading.
Friday, November 1 - 2:30 pm - 3:45 pm
Tamara Rodman
Upgrade your coaching presence with hands-on practice based on the best of media training. We'll employ the same techniques used to prepare Fortune 500 CEOs for broadcast interviews and public appearances to sharpen your 10 Active Communicating Skills. Each participant will be taped and receive live video coaching.
Friday, November 1 - 1:00 pm - 2:15 pm
TRACK 2:
Building Your Coaching Business
J. Ryan Williams
We've all been there - excited about that proposal we stayed up late writing and then we hear nothing back from the client. In this session we'll build our collective sales knowledge by sharing our experiences selling into corporate coaching and workshop buyers and diagramming the purchase process.
Friday, November 1 - 2:30 pm - 3:45 pm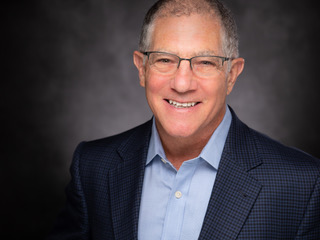 Peter Arnstein
Negotiation for Executive Coaches offers tactics and tools to turn negotiation hell into agreement heaven. Centered around a case study role play, apply familiar coaching principles and techniques to your professional practice. And you can adapt this material to coach your clients in their own negotiations...after you've signed them up.
Friday, November 1 - 1:00 pm - 2:15 pm
Panel Discussion:
The Coachee Perspective
Hear from some of BECI's coachees on what made their coaching engagements so impactful in this panel moderated by our founder, Dr. Mark Rittenberg.
Friday, November 1 - 4:00 pm - 5:00 pm
Saturday, November 2 - Open to All
Show Up & Choose to Be Present
Lucy Kaplan
Start your day with master meditation teacher Lucy Kaplan. Drawing on more than 25 years of teaching the art of being calm and clear, Lucy will take you through a series of mindfulness practices that will help you be present in any moment. "Ah, it's like this!"
Saturday, November 2 - 9:00 a.m. - 9:45 a.m.
morning breakout Sessions
TRaCK 1:
Deepening Your Leadership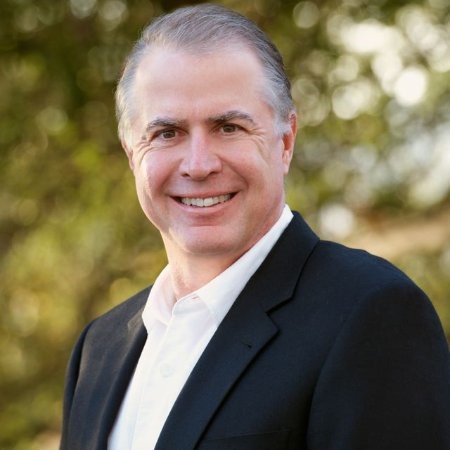 David Ooley
BECI provides the tools to be a world-class executive coach within a framework for operating from our "Best Self" and being an Authentic Leader. Learn how to apply these frameworks, regardless of our environment, to lead our own "Microculture": a culture based on inspiring, serving, validating, empathy and gratitude.
Saturday, November 2 - 11:00 am - 11:50 am
TRACK 2:
Building Your Personal Toolkit
Scott Krawitz
If you believe every day is truly a lifetime, you owe it to yourself to poise for greatness each and every morning! You're showing up, ready to own the world. Which attitudes and habits engage and empower your mind? Which movements and foods enliven your body? How are your mindfulness practice and beliefs feeding your spirit? Come receive helpful insights, learn frameworks and join fellow ECI coaches and leaders as we 'mind meld' on the all-important morning routine. You deserve it!
Saturday, November 2 - 11:00 am - 11:45 am
lunch
Enjoy a buffet lunch while you continue the conversations from the morning's sessions.
Afternoon Breakout Sessions
TRACK 1:
Deepening Your Leadership
Valerie Hope
While most of us communicate using a variety of methods, ordinarily, leaders invest the majority of the time honing their speaking skills in order to lead a session, conduct client presentations, or facilitate team training sessions. Extraordinary leadership performance is centered around the way leaders listen to their team members, bosses, and customers. Learn how to: Remain present and grounded in the face of stressful situations. Use key non-verbal and verbal techniques to support listening deeply. Access their empathy to better resolve conflict. Build influence and effectively connect with others.
Saturday, November 2 - 1:30 pm - 2:20 pm
Vish Chatterji
Vish Chatterji, author of "The Business Casual Yogi" and a trained yogi and Ayurveda teacher will draw parallels between the wisdom tradition of yoga and modern leadership and executive coaching. We will learn practical tools to use with clients from the yoga and Ayurveda mind-body medicine tradition.
Saturday, November 2 - 3:00 pm - 4:15 pm
TRACK 2:
Building Your Personal Toolkit
Alexia Zigoris
Discovering Your Mission is a powerful workshop of exploring your "Why." What you do and how you do your work is important - but WHY is the motivation behind it all. In this session, we discover and write your personal mission statement. If successful and highly functioning organizations have a strong mission statement, you should too. Join me as we laugh, dream and put our mission on paper.
Saturday, November 2 - 1:30 pm - 2:20 pm
Sally Clawson
Make voice contact by mastering three simple vocal training exercises that will engage and strengthen your speaking voice. Start by discovering the anatomy and physiology of the voice, then move into individual and group exercises that focus on vocal breath, vibration, articulation, motion, and intention.
Saturday, November 2 - 3:00 pm - 4:15 pm
Gather with your favorite BECI facilitators to bring together and share all your learnings from the conference sessions.
Benjamin Mertz
In this session we will explore the strength and integrity of our unique voices through the music of the Black Spiritual tradition. These songs of faith and freedom are non-denominational and inclusive, speaking to the shared adversities and triumphs of the human experience. Group singing is an act of trust, humility, and courage. Joining our voices in song deepens our empathy for ourselves and others, and helps empower us to speak with authenticity, commitment, and in spiritual alignment with our best selves. No singing experience necessary! Open hearts recommended.
Saturday, November 2 - 7:30 pm - 8:15 pm